new member
Hi everyone! I'm a new member, I've got a few stagedoor stories to share. They've all occured off Broadway with Broadway stars, so I guess that counts. I'm going to NYC the first week of April though, so I shall be sure to take copious amounts of pictures whilst I'm there.

All of my encounters are with various stars of Phantom of the Opera, so they might get a little redundant. I saw Spamalot a couple of weeks ago but sadly didn't have the time to stagedoor.
All of my experiences with Broadway stars thus far have been thanks to the touring companies of various shows. The only pictures I have are from Phantom, and with one Phantom in particular, as I'm sure you'll start to notice.
This is not that Phantom, but he is my most recent. John Cudia (whom you might know from the Broadway production as Raoul/Phantom understudy, or even from Les Mis in which he played Jean Valjean). This was taken in Des Moines, Iowa on February 9th of this year. Mind you, this was around 12:30 in the morning and I was more tired than I can even say.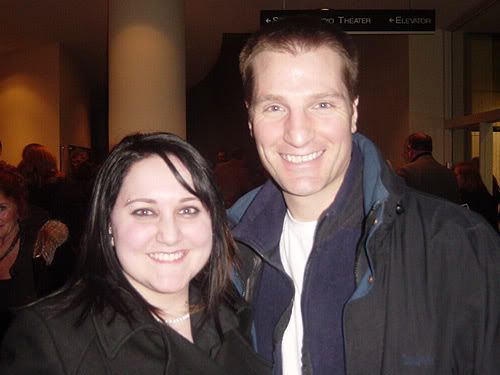 The next is of Gary Mauer and I in Tampa, Florida after a concert he did with Lisa Vroman and Ron Raines. I believe this was in November of last year. Gary played the Phantom on the tour for two years, as well as Raoul in the Broadway production and Enjorlas in Les Mis on Broadway. You'll be seeing more of him as you scroll down.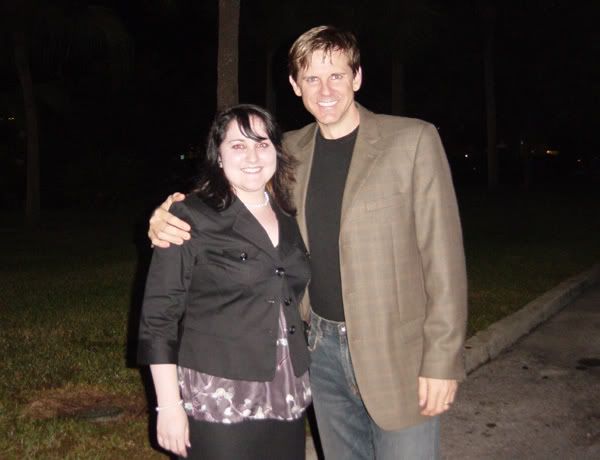 This one is the first time I met Gary, while he was still on the Phantom tour. This is outside the Fox Theater in Atlanta, GA in September of 2005.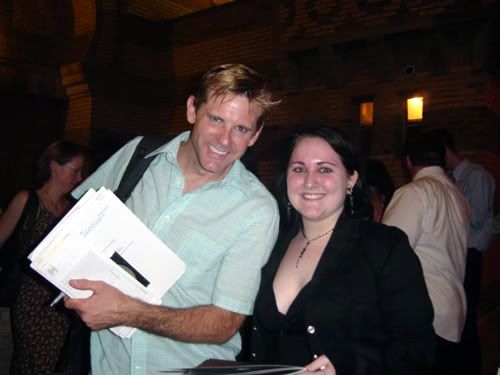 Marie Danvers (she was an alternate Christine on Broadway for awhile, as well as playing the role in the 1st National Tour out in California). This was in Jacksonville, FL in June of last year.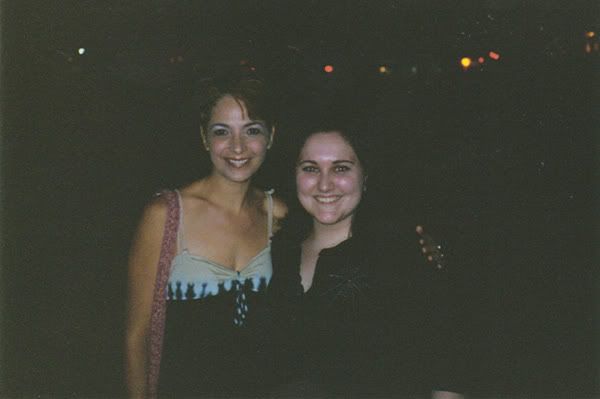 And here's another one with Marie from the next day, also with Bruce Winant (Firmin) in attendance.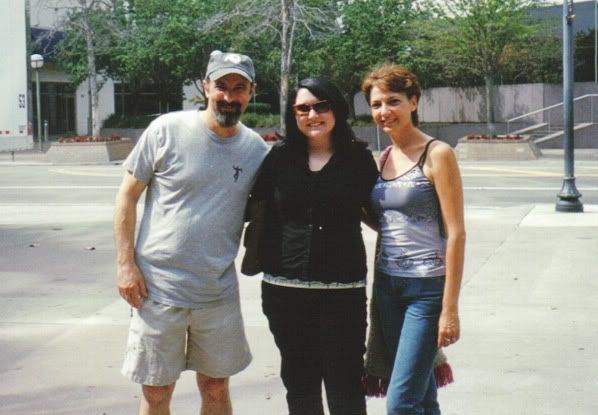 This one I like to call my piece de resistance. Gary Mauer, again, but this time backstage at The Fox and in full makeup. Hence the holding his hand over his face. He was kind enough to give me a backstage tour (which is totally awesome to get while the actor is in makeup). This was...September 25, 2005? I think anyhow. Yes, it was, this was the last day of the tour's stop in Atlanta. I remember now, cause technically Gary wasn't supposed to be giving backstage tours on load-out days.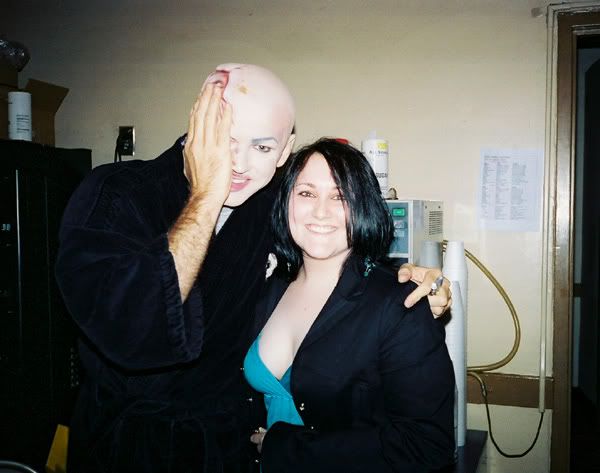 I'm warning you, the next two pictures are THE WORST pictures ever taken of me. Ever. This is me and Beth Southard (Gary's wife) in Dallas, TX. Beth played Christine on Broadway as well as being the alternate on the tour. This was her and Gary's last performance with the show. April 6, 2006, I believe it was.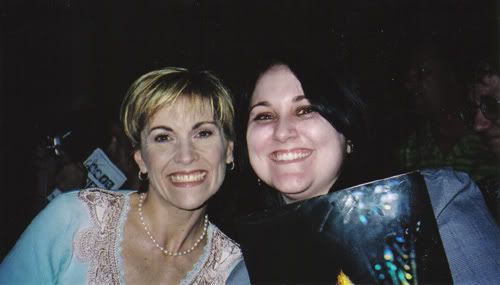 This is Jim Weitzer, who played Raoul in the Broadway production in addition to playing it on the tour.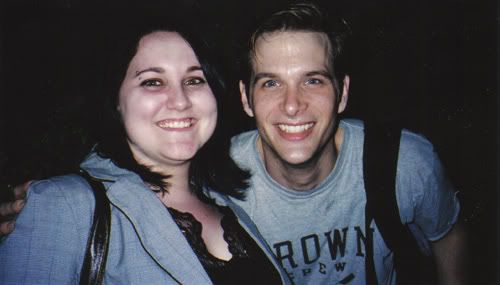 Me and Gary, once again. The same night as the two above.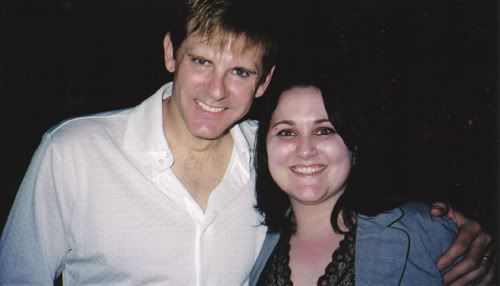 And, well, I guess this is my second piece de resistance. Anyone who's seen the show will know where this pose came from.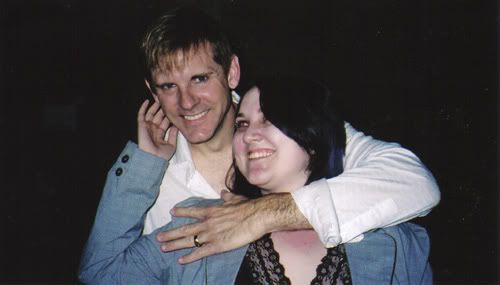 Here's another of Marie Danvers and I in Providence, Rhode Island. This was...March of last year, I think.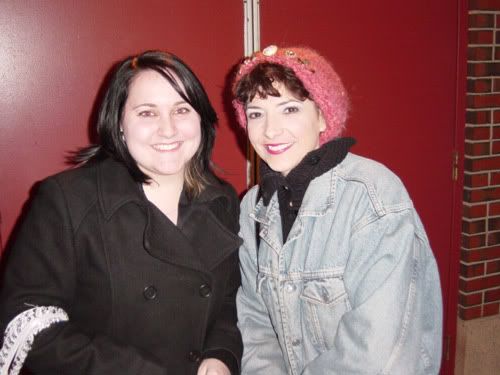 More Gary! I could post all the pictures he tried to take, but that might be a little overkill. These were self-portraits, which admittedly, Gary's a lot better at than I am. The problem is that he's a good 6 or 7 inches taller than me, so even in heels there was a lot of space between us, so he kept cutting off his head in the process. He whined about that a good bit too, I might add. :)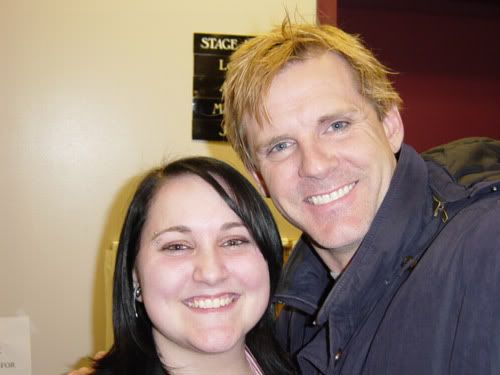 Whew! I think that's it for now. However, I'm going to see Phantom in NYC next month and I'll be seeing Gary again in May, so more posts can be expected from me.