NYC!!
first, we tried the DRS lotto. two friends of mine helped us out, too. they drew my sister's name. PLUS, it was sherie's 3rd-to-last. PLUS, laura marie duncan was going to go on as muriel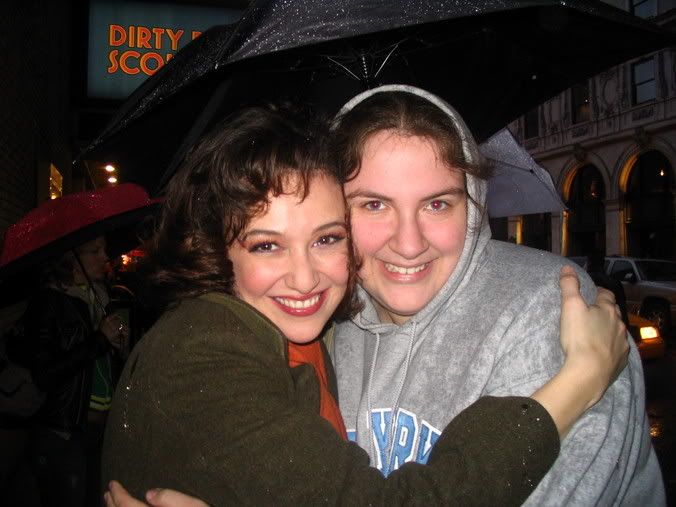 me and laura... :o) she makes me happy, i love her
greg jbara came out, too, thanks to the lady we sat with in the box, haha. she told him that they would be there, so he came out, i guess? anyway, since it was raining, i stole my friend's umbrella, haha! :o) this photo is up on his website, he was SO nice!
then we ran over to my sister's friend's birthday party, which was right across from the gershwin. since it was so close, we decided to try to lotto that, too. see if we could stay 3 for 3. unfortunately, by the time we got there, there were about 20 people waiting in line to put their names in, not to mention the 150 people already there. we didn't know there was a line, so we accidentally jumped it, but then got sent to the back. after they read the rules for the lotto, they started reading names. about 3rd to last, they read my sister's name. we were in shock. it was totally for fun, we weren't planning on winning. after being amazed by the show front row, we went to the stage door.
cristy candler was the first to come out. she went down the line and when she came to us, we talked for a bit. see, my sister and i were going CRAZY @ the curtain call, and she looked over to us and waved. :o) so she goes "so you guys liked the show?" "yeah!" "you know, sitting in the front row, i bet you could see, like, EVERYTHING backstage!". wsadfsdfjj.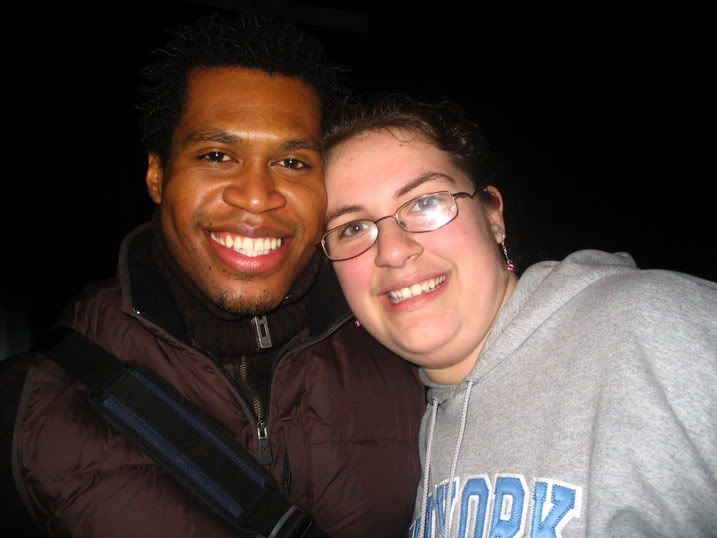 Derrick came out next. I saw him in Hartford, but i didn't see him come out the SD when i was there. or the time that i just went to the SD to meet more people. so i told him that, and then i told him how great he was in hartford and stuff and i go "and here, too!" and he started teasing me for being so flustered. oh, but he was so kind.
we told her that ever since i saw broadway on broadway i was really hoping to see her as Galinda. :o) she was so great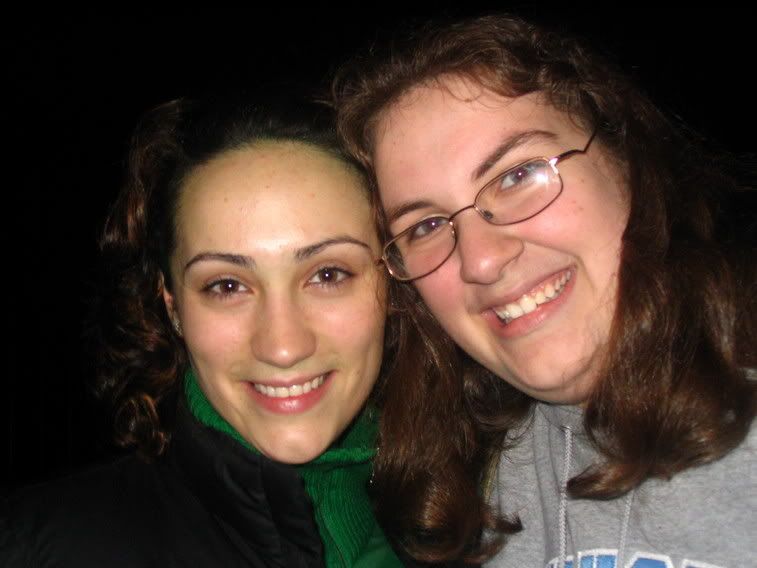 I saw Eden back LAST feb as Brooklyn. seems every time i meet her, it's got something to do with wicked... the first time was a few hours before i saw the show for the first time, then this time... anyway, we told her we were fans and stuff, and we took a picture... you can tell she's still a little green... :o) she also had her dog, owen, with her, and he gave me a little kiss on my hand. oh he's so cute!
the reason why the pictures are so close is because my sister was standing so close to us... we had no room to back up... but they're still so special to me
ok, so i was in the city for 3 (well, 2 full) days last weekend. i had an amazing time, my sister and i got so very, very lucky.